Factions in Jade Dynasty represent the different classes a player may choose from when creating a new character.
Overview
Edit
In Jade Dynasty there are 15 different Factions a player may choose from. Each Faction has different skills and gear and a player's Faction choice has a large impact on their role in-game and in the game's society. A Faction can belong to one of three different groups. These groups are Humans, Athan, and Etherkin.
Human Factions
Edit
Note:
All human start off as Initiate then at level 15 gain access to their chosen Faction.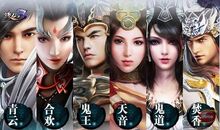 Athan Factions
Edit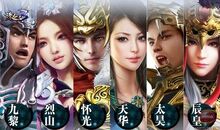 Balo
Arden
Celan
Rayan
Forta
Voida
Etherkin Factions
Edit
Need help picking a faction? http://www.youtube.com/watch?v=9HLGgFc4vds
References
Edit
↑ http://news.mmosite.com/content/2013-10-03/zhu_xian_3_the_new_age_of_jade_dynasty_coming_to_cn_in_oct.shtml